The Year Of Blogging Dangerously
Feb 14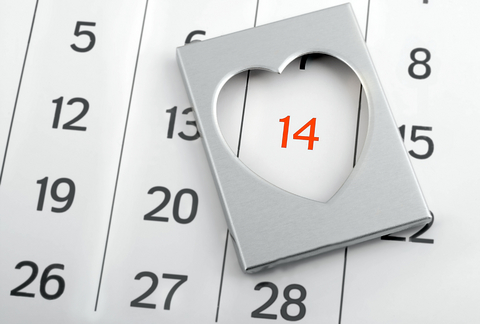 Dear Reader:
Guess what? Today is not just Valentine's day — it's the first anniversary of this blog!
A year ago today I launched something truly dangerous: A blog that wasn't about cats, politics, economics, celebrities, or the political economics of cats owned by celebrities.
Whoa! I have nothing against cats. I like them! They like me.
But I felt there was a place on the blogosphere for essays on a wide range of subjects linked only by the inescapable fact that I seem to see things in a manner somewhat askew. Rather like that sentence, if you get my drift.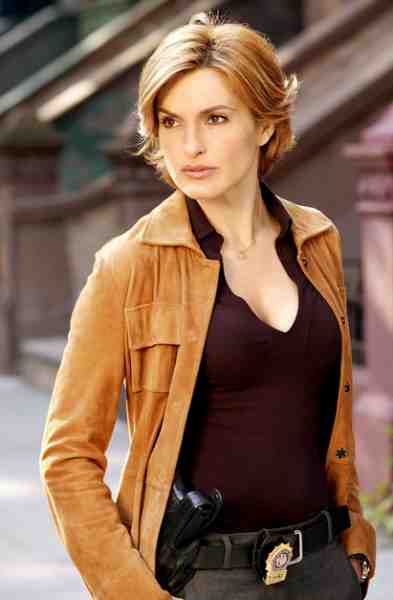 One of the first blogs, and still a favorite, is: I'VE LOST IT! about how the detectives of Law & Order should come to my apartment to find all those things that are missing, because these cops can toss a crib and find anything. Besides, who doesn't love Olivia?
Another was: OH, YOU'RE SUPPOSED TO TOSS COINS! about losing my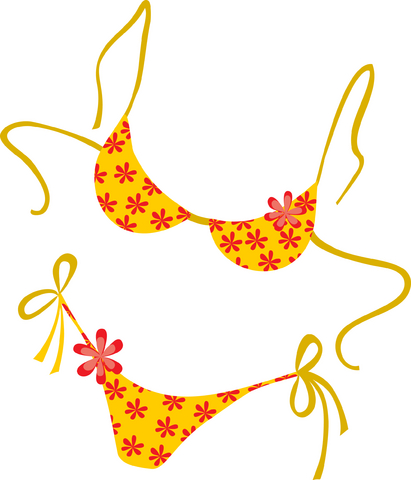 underwear near the Trevi Fountain in Rome. No, really.
Readers also liked IT'S CURTAINS FOR ME about my decorating disasters, and grown women wept over WITH A THONG IN MY HEART, about the heartbreak of buying a bathing suit.
Soon, comments started rolling in . . .
(Go to READ MORE)
Susan S asked: Why are you doing this? I answered: God only knows. Because I can?
Sharon saw the wedding photo and wrote: "Great shoes!" Readers like Debbie, Gary, Caroline, Nancy, Joe, Patty, Ruth, Elf (Yes, Elf), Giuseppe, Richard, Louise, Biana, Mercedes, Marissa, Victoria, David and Suzan With a Z said things like: Love your blog. It's cute, great, terrific, inspired, clever, and best of all, funny.
Better yet, Cindy said, "Funny is not the word, it's hilarious."
Connie said I was "Everywoman." She's so literary, that Connie.
Mike said that I "represent the best in taking life as it comes and making the best of it." H'mmm. Arvid, on the other hand, thought it was pretty predictable that a publisher would start a blog. I told him not to be such a curmudgeon.
Marsha thought "I was up to no good again," what with the weddings and pole dancers and all. Sara said, "The posts are funny and pertinent to my way of thinking, even though I didn't know that until I read them!"
S.Bednaric of Deutshe Poste wrote: Ich bin am Montag.
I guess she was Outen Das Office.
Elaine says that when she reads the blog she hears my voice, which makes her miss me. Ditto Silvia, who's living in Florence. Susan K said it was "cool and snazzy." Charlene told me it would be "very popular." Popular is good. Stacey got a good laugh. Jenna was glad I finally got it together. The blog, that is. Bluzdude thought that THE LETTER YOU CAN'T REFUSE was inspired. My kind of dude.
The great Marc Nadel said it was "Very New York," even reminiscent of the New Yorker humor he loves. Be still my heart!
Kim loved the blog, but likes shorter posts, so I do that now. Except for this special anniversary edition. Diana, who is my greatest fan, said, "Keep writing.
"
So I kept writing.
At some point, I added play reviews. Hey, why not. Bob & Claire and John & Alice (I made that up) love them. Especially GOD OF CARNAGE.
And how about YOU KNOW YOU LOVE GOSSIP GIRL ? Posts about that show were supposed to be tongue in check, about how ridiculous it is that a grown woman could be so enamored of a series meant for teens. Well, it seems that the whole country either has arrested development (it does) and/or the show is that good (it is), but you can't pick up a magazine or paper without hearing about Blake, Leighton, Chace, Ed or the rest of the gang. So was it satire I was writing, or a Reality Blog? Your call.
My favorite piece so far is MY NIGHT AT THE PUSSY CAT LOUNGE, which was dangerous
in that it was pretty personal. Cris, my husband's daughter, asked whether he knew about this. Hell, he not only knew about it, he edited it. And loved it. Why not? He's the hero of the piece. (Lisleman, who I follow on BlogCatalog, liked the crack about scotch.)
Nice story for Valentine's Day, by the way.
Recently, we had NAME THAT PUPPY contest. That wasn't living dangerously at all: naming dogs is one of the most popular activities on the blogosphere. Great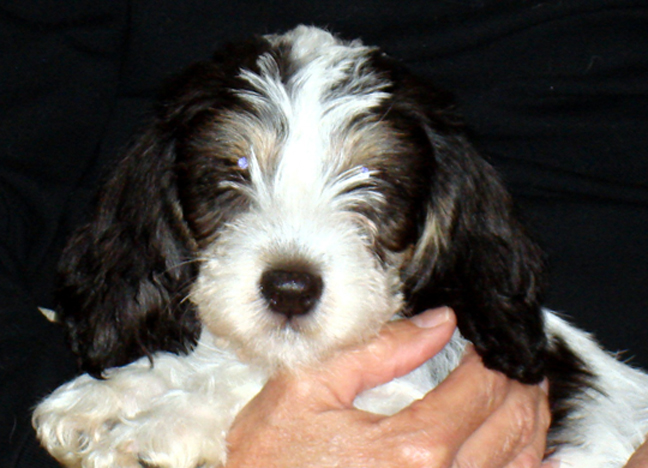 suggestions s for that one. If you click the link and go to the last comment, you'll find out what the puppy was eventually named by Faye, AKA, The Puppy Mama.
And then . . . a few weeks ago, THE CLOSET CLEANER COMETH, in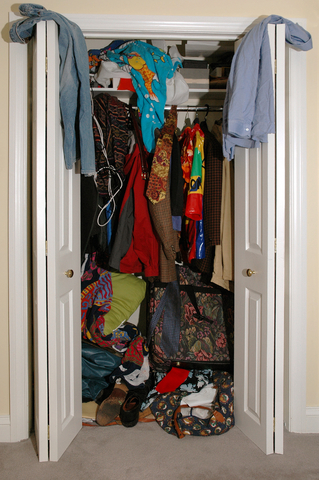 to create order out of chaos. I'm still marveling at the newfound order, and have shown my newly organized drawers shamelessly to anyone who walks in, even my loyal reader, Lenny! And yes, yes, Puja, I will post an "AFTER" photo of the cleaned-up closet. SOON.
Anyway, thanks for all your support.
And if you want to make me really happy, leave a comment on our new, state-of- the-art system.
Bloggily yours,
Pat Fortunato