LET ME ENTERTAIN YOU!
Feb 21
No, I'm not about to do a striptease.
That's not my line of work. Besides, at this point, it might scare the horses.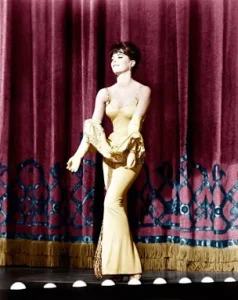 The thing is, folks, I need to know what YOU would like me to write about so that I CAN entertain you. In my own expletive deleted way.
I know you have lots of other things to do . . . and TOO MANY EMAILS!
But how many of those emails make you happy?

Tell me what topics would make you:
•Open the email.
•Read the blog.
•Comment (if you choose to).

Here are posts you liked, judging by the traffic to the blog and the comments:

OPENING ACT
How everything is over-packaged, including that famous clip of Larry David attacking the impossible-to-open package. You will feel his pain.
https://my-age-is-unlisted.com/opening-act/

WHAT'S WITH THE WEIGHT?
The meaning of that song we all love but don't have a clue to what it's about, with that incredible line, "I pulled into Nazareth, I was feelin' about half past dead."
https://my-age-is-unlisted.com/whats-with-qthe-weightq/

DUDEISM ABIDES
Starring Jeff Bridges, who abides right here on this very blog, plus Dudeism as a religion. Really.
https://my-age-is-unlisted.com/dudeism-abides/
LOVE IN THE TIME OF COVID
Maybe it was the illustration of that cute black nightie that drew you in, or you're just sick of this damn pandemic. Anyway, a lot of you liked it.
https://my-age-is-unlisted.com/love-in-the-time-of-covid/               
NOW WHAT ELSE WOULD YOU LIKE TO READ ABOUT?
THE DANGERS OF DIETING?
THE DANGERS OF DATING?
THE DANGERS OF DIETING WHILE DATING? (Might be the gas from all those veggies.)                                                                                                                                                                                                               TV SHOWS YOU'RE HOOKED ON? (For me it's Slow Horses)
COOKING CATASTROPHES?
TRAVEL DISASTERS?
BOYFRIENDS/GIRLFRIENDS/OTHER PEOPLE WHO GIVE YOU AGITA?
PRETTY MUCH ANYTHING IS FAIR GAME.

PLEASE leave your suggestions in the comments box.
Which, BTW, is very user-friendly.

FIRST NAME ONLY unless you want to reveal all.
EMAIL is required, but it won't show on the blog.
IGNORE the space for a Website, unless you happen to have one.

AND YOU DON'T HAVE TO BE FUNNY (THAT'S MY JOB), WORDY, OR PROFOUND.

Just "It made me smile" causes a blogger's heart to skip a beat.
(Which I won't tell my cardiologist.)
But do feel free to say anything that your little heart desires.

THAT'S ALL, FOLKS.
I'll let you know what I know when I know it.
Meanwhile, comment below, and enjoy previous blogs.
I promise, blogger's honor, I will entertain you. With my clothes on.