Lemonade Gives Me Heartburn
May 20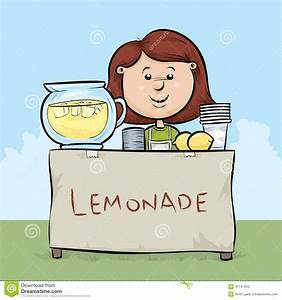 I had a Zoom session the other day, a phrase the likes of me has never uttered until this surreal situation took over our lives and turned everything on its head.
But you know that.
What I wanted to tell you concerns a comment made by one of the participants in that Zoom session, sponsored by a group I belong to for retired professionals, to the effect that she's sick of people telling her to make the very best of this situation. Or even worse, the dreaded advice, "When life hands you lemons, make lemonade."
 Oh please.
I agree wholeheartedly with the woman in my Zoom group, who seems to be handling the situation well enough, and is making the best of it, but is not using this "golden opportunity" to learn Mandarin, or write her memoirs, or, heaven help us, bake bread. (Please see My I Love Lucy Moments and do not try this at home.)
Okay, I can see some bright spots in all this, the key word here being "some," but it's unsettling enough to deal with the hand sanitizer, the wipes (which you can't get in NYC), the gloves, the masks, the social distancing. Although, let's face it, there are those you've always wanted to totally distance from, and some of those people are not even your relatives. But besides all this you're supposed to do something really constructive during this time of self-isolation.
I don't know about you, but I've got my hands full keeping my apartment clean, coloring my hair, which is coming in in stripes, cutting the hair of my gentleman friend (and I have the silver snippings all over my foolishly worn black pants to prove it), doing my own mani-pedis, changing the sheets, doing the laundry, arranging for three meals a day, and washing all those damn dishes.
My dishwasher has never seen so much action, nor has my coffee maker, which is starting to emit puffs of steam not unlike those emanating from my ears as I try to do the minor repairs usually delegated to the building handymen who are not allowed to enter my apartment "unless it's an emergency." I can't get the clock on the coffee maker to stop flashing because I disconnected it in a futile effort to reboot (it's a computer after all). Guess a non-functioning clock is not considered an emergency. Besides, it's right twice a day. But what about the carpet in my bedroom that's curled up on a corner that I tend to trip over? I could fall. I could hurt myself. Do you think the building management would label this as urgent? Not bloody likely.
A friend tells me that she doesn't bother to put the vacuum cleaner away but still has small agricultural substances sprouting spontaneously  in the corners of her apartment. Without our cleaning professionals, we, the spoiled and inept of Manhattan are doomed. I keep the laundry cart out because it's too much trouble to jam it back in the overcrowded closet. Besides, I use it as a staging area for my "outside clothes," the ones I put on in order to venture forth into the desolate streets of New York, feeling like a creature from a science fiction movie, keeping my distance from the few other masked aliens I happen to encounter.
All of this takes energy. I'm getting tired just telling you about it. So I ask you, where would I get the strength to learn a language, write anything more than a short blog like this, or do any baking that doesn't come with directions on a box? As my "Cousin Vinnie" (an alias if I ever heard one) would say, Fuhgettaboutit.
The bright spots I mentioned earlier: getting in virtual touch with people you love, having an excuse to binge watch After Life on Netflix or watch an old movie in the afternoon even if it's sunny outside, saving tons of money on all the things you can't do—like going to a restaurant, movie, or a theater—or just getting a bleeping haircut!
But making lemonade out of the lemons of this not-so-brave new world, where I have become so paranoid that merely entering a CVS is a major megillah, is a bridge too far, and just doesn't cut it for me.
There will be no lemonade in my house any time soon. That I can promise you. Besides, I do have acid reflux, so I really could get heartburn.