The Doctor Is Definitely In!
Oct 13
Group therapy was never like this.
Group therapy was exactly like this.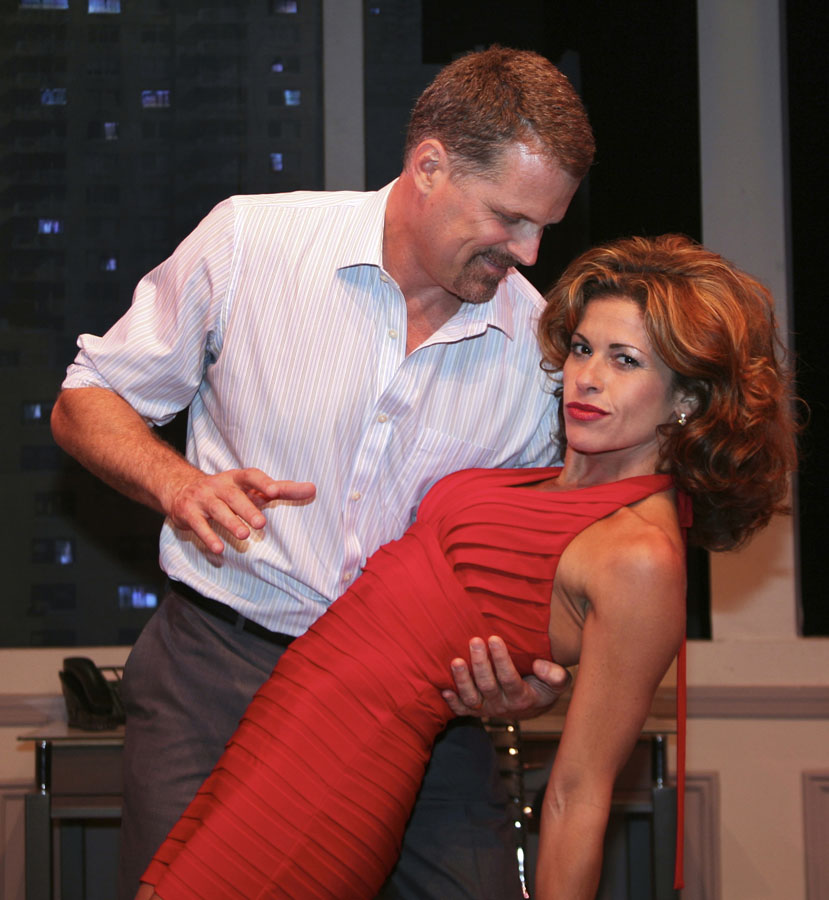 Sessions — a new musical revue starring Robert Newman in which In Treatment meets A Chorus Line — will make you wonder if group therapy could possibly be that much fun.
It couldn't. Trust me. But the play is, and I'm really getting to really like The Algonquin, the small theater complex where we saw A Night At The Carlyle a few weeks ago.
In the group I went to, the therapist didn't look anything like this gorgeous actor, and hadn't been a star of Guiding Light for 28 years. In fact, I don't think he could even carry a tune. Certainly no one ever broke out into dance, unless you counted that guy who tapped his feet incessantly or the woman who pranced out of the room on a regular basis.
But the problems were basically the same: mother, father, heartbreak, jealousy, fear (not to mention loathing), loneliness, insecurities, failure, success, and, in this play if not my group, the couple who squabble about Scrabble and everything else, and one really poignant case of abuse.
Like therapy itself, the play isn't perfect, and some of it is not immediately clear. Personally, I didn't get the connection between group therapy and dancing, although it was a good excuse to see Rachel Raks in action once again, as a very sexy lady with a problem with men, who herself becomes an issue for the therapist who is on the verge of "crossing the line" with her. Yes, that plot line again.
Gabriel Byrne, who can delve into my psyche any time he wants, has the same issue on his show, In Treatment. And who can blame either of these guys, what with all these gorgeous women and all that pesky transference. . .

Speaking of transference, a standout in the cast was Scott Richard Foster as George, the nerdy guy who can't "move on" from a failed relationship and wants to BE Dr. Peterson (Robert Newman). But then, who can blame him? Sexy Dr. P may have his problems, but a lack of a love life is not one of them.
George and the other characters tell their stories like a chorus line in chairs (okay, yes, they do get up and move around: it is a musical), and it all pretty much works. Dennis Holland, who we last saw as the bartender in Carlyle, was terrific as the empire builder Baxter, and Bertilla Baker and Ken Jennings were perfect as the bickering married couple. If you're married, it will make you squirm.
Why DO we fight over such trivial issues?
For that matter, why are we all so neurotic?
Whatever the reasons, which will not bubble up from the subconscious in this or any other musical revue, the show must go on. Speaking of which, the night we saw Sessions, three of the regular cast had to be replaced by understudies. But each of them must have been paying attention in rehearsals because Natalie Buster slipped into her role of Sunshine nicely, as did Marsha Merchant as Mary, someone with precious little sunshine in her life, and Robert Koutras was charming as the Bob Dylan wannabee.
In the last scene, George poses the eternal (infernal?) question, asked by everyone who's ever been in treatment, group or otherwise: "When does therapy end?"
The answer, as the good doctor tells us, is "never." All too true, my friends, all too true.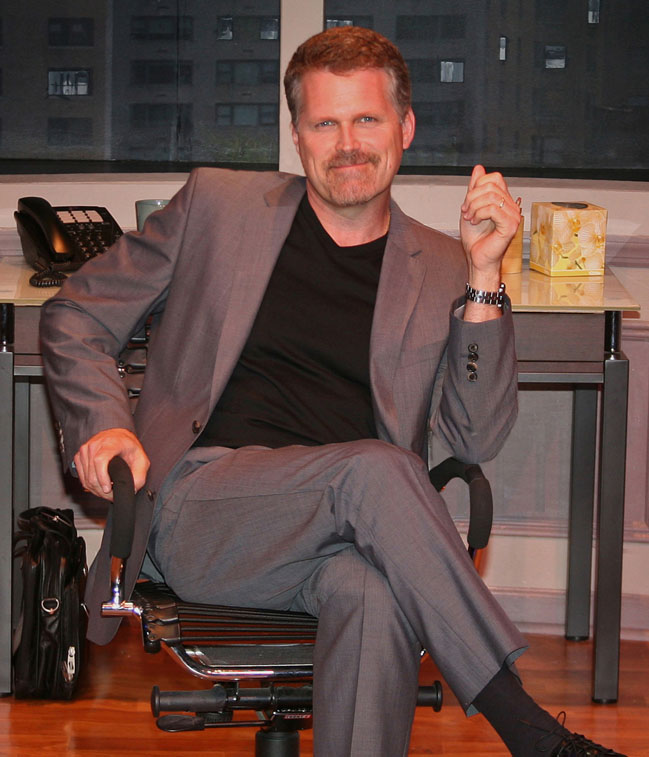 But Sessions won't go on forever — its run ends on November 29, so check it out at:
The Algonquin Theater
123 East 24th Street, NYC
Smarttix.com
212 868-4444
Tickets are very reasonable at $50, and only $20 for students and seniors — so joining this group won't drive you crazy.
For my review of An Evening At The Carlyle, also playing at the Algonquin Theater:
http://www.womanaroundtown.com/playing-around/an-evening-at-the-carlyle-musical-revue/

SEEN ANY GOOD PLAYS YOU'D LIKE TO RECOMMEND TO READERS? LET US KNOW!