Saks Therapy
Oct 27
I was demoralized, dazed, and confused.
The reason was obvious: I had just spent 6 weeks dealing with our so-called health system, with no end in sight.
Fortunately, or Fortunato-ly, the solution was also clear: go shopping.
Taking advantage of a rare free moment, I took a taxi to Saks. Yes, that's right, a taxi. Even though there's a perfectly good bus I usually use that gets me there in a half hour or less. But "perfectly good" is not good enough at a time like this.
You have to take a taxi.
And go to Saks.
Okay, okay, Saks has gotten very expensive (it never was cheap), but 1) they were having one of those Friends and Family 20% off sales and 2) this was an emergency.
Lord & Taylor, which I love for all those delicious coupons where you get 30% off on sale items, wouldn't cut it this time.
Bloomingdales? Well, maybe. But it doesn't have quite the cachet of Saks, and it makes for a clunky title. Blooming Therapy? I think not.
Macy's is out of the question. Too big, too confusing. And I haven't forgiven them yet for the Estee Lauder incident.
Bonwit Teller was a possibility, but I don't shop there much, so I wouldn't feel that comfortable. Besides, there's rumor that bedbugs have been spotted in the dressing room.
Bedbugs at Bonwits! I am truly freaked. This alone requires Saks therapy.
So to Saks I went . . .
And believe me, after weeks of hospitals and rehab facilities, which smell of disinfectant at best, the aroma of the first floor cosmetics and perfume department was heaven enough. Just walking through the door saved me hours on the couch. Although few therapists actually have you lie on couches anymore.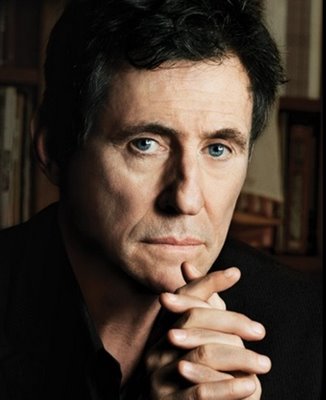 Of course, if Gabriel Byrne had a slot open for me, well then I'd have … second thoughts about Saks.
Anyway. I made a few small purchases (that blush will really help in the coming days and months) and found out from the nice salesperson that most of her customers are from out of town, the dollar being so cheap and all. When she found out I wasn't from New Jersey and was a "real New Yorker," she gave me a lot of extra attention and better yet, a bunch of those little samples to add to my collection of things I'll never use.
I took the escalator to the 10th floor to get the full Saks experience, passing chocolates, designer gowns, men's clothing, Juicy Couture, and that whole glorious floor of shoes, none of which come in my size, alas. I found the perfect pink nightgown for my mother, which I'm hoping will be a coming home gift when she is released from the rehab facility.
And then I left the store, walking out onto Fifth Avenue, feeling like a human being again. At least for a little while. And if that isn't therapy, I'd like to know what is.