Can We Talk About Failures?
Mar 28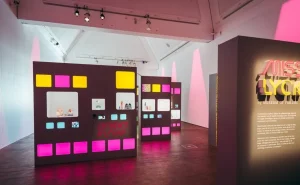 No, this is not about your former marriages, your futile attempts to become a grand master of chess, or that souffle that fell flat. It's an actual museum about . . . failures. Called, with Scandinavian clarity, The Museum of Failures, and it's here in New York City for a limited time.

As per its website, the museum is a collection of famous, infamous, and mercifully forgotten failed products and services from around the world. The purpose of exhibiting them is to "provide insight into the risky business of innovation."

Indeed. As anyone (A-hem) who has started several businesses and created two blogs can tell you, a bunch of failures often have to be endured to create even one success.

This would  be the museum's motto (if it had one): "Innovation and progress require an acceptance of failure." And so, the museum aims to "stimulate productive discussion about failure and inspire us to take meaningful risks."

Wow. I saw this on New York One, my not-so-secret source of many blogs and blathers, and thought: people need to know about this. A Museum about Failure!

Based in Sweden, the museum was founded by psychologist Samuel West, who points out that the way we usually deal with failures is by ignoring them. (Or, as in the case of certain doctors, by burying them.) Wrong! We can learn a lot from our failures and shouldn't be ashamed of them. Hey, we tried, didn't we?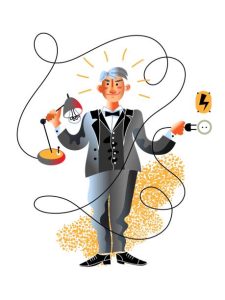 Besides. as Edison is famously alleged to have said about his struggles to invent the light bulb, "I have not failed. I've have successfully found 1000 ways that don't work." I've heard that "quote" differently: "I've found 1000 ways NOT to invent the light bulb." I like that version better, but who knows. Anyway, you  get the drift.
Meanwhile, back at the museum, which, before alighting in our beloved Brooklyn (Have you ever met a New Yorker who doesn't claim to have been born in Brooklyn?) has a traveling exhibit that went around the globe:

• Calgary, Canada – 2022
• Taipei, Taiwan – 2022
• Minneapolis, Mall of America – 2021
• Washington DC, House of Sweden – 2019
• Saint-Étienne, Cité du Design – 2020
• Paris, La Cité des sciences et de l'industrie – 2019
• Shanghai, No.1 Center (上海第一百货) – 2019
• Helsingborg, Dunkers Kulturhus – 2018
• Hollywood, Hollywood & Highland – 2018
• Los Angeles, A+D Museum – 2018
• Helsingborg, Kulturhotellet – 2017
Makes you wonder what the No.2 Center in Shanghai is all about, doesn't it?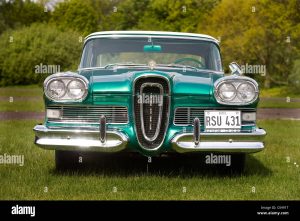 But I digress. The museum features failures we all know and love:
•Coke 2 (It didn't make the world want to sing.)
•The DeLorean (But it was cool in Back to the Future.)
•The Edsel (Need I say more?)
And some others, less familiar but fully failures nonetheless:
The Disposable DVD: Users hated it: you didn't rent it, but you didn't keep it; it was neither here nor there.
•Rejuvenique: A plastic facial masque. It had to be strapped to the face for 15 minutes, 3 to 4 times a week to make you lovelier than ever, but one user said that it "felt like a thousand ants biting my face," and someone else said that "it seemed to be taken out of a horror movie." Yikes!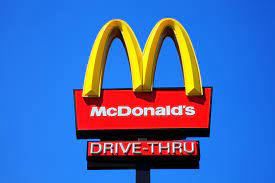 •McDonalds! Yes, McDonalds! Because it failed in at least one place: Iceland. Why? Well, Iceland is a special spot on the planet with white nights, and polar lights, and different global influences. Not only is there no McDonald's, but there is also no Starbucks, no casinos, and no army. But it's mostly the high price of imported goods that made the Big Mac unaffordable to Icelanders, and so, after a promising start, it was, alas, a failure for the Golden Arches. Nevertheless, I sure wish I had bought shares in the company back in the day.

All this brings new and happier meaning to the word "failure." I hope you'll think of it in that way the next time you lose at bridge or your souffle doesn't rise to your expectations. As for marriages, I can't help you with that one.


For more information on the Museum of Failures or to find out about attending the exhibit, click on:
https://museumoffailure.com