"A Comforting Fantasy"
Apr 18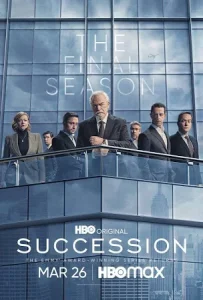 Ah, the lies we tell ourselves.

That teeny bowl of pistachio ice cream won't wreck our diet.

The guy/gal who didn't call back after that great date: he must have died.

We will clean out the storage unit that's costing 200 hard earned bucks a month. Next month.

And then there's the biggest whopper of all: that the very rich are unhappy, because, as we've been told so often, money doesn't buy happiness.

No, it doesn't. But as a wise old bird (not lacking in funds) once told me: It sure can buy off a lot of unhappiness.

Face it, if you've got a problem, you can usually make the situation better with a few shekels in your pocket. For example, you can dry your tears over a broken romance at that scrumptious resort in Sicily featured in White Lotus, with soft linen handkerchiefs (no plain old Kleenex for you, you pampered thing), while you sip prosecco, or bloody mary's, or whatever the bloody hell you choose. Because you can. Okay, it won't bring him/her/they back to you, but it sure beats sobbing your eyes out at the local gin mill with nary a soft hanky in sight. Those bar napkins are SO rough.

Really, it's pretty obvious: you can be miserable even if you have billions (or mere millions),  but there are options that the super- rich have to ease their pain, such as personal trainers, lots of therapy, vacations, great meals, silk sheets, whatever floats your boat (or yacht).

Why, you may ask, am I railing about all this at this particular point in time? It started with Succession, or more aptly, a column in The New York Times by the ever-astute Michelle Goldberg, who notes that the show offers a "comforting fantasy that the rich are miserable." In fact, she says, "one dark pleasure of Succession is that, "in a plutocratic age, it makes having an obscene fortune look like a curse." In her excellent article, Goldberg points to the "relentless corporate blandness" of the series, and to its "emotional austerity, a world in which love is always a weakness." Too true, Michelle, too true.

But statistics show (a phrase that can mean almost anything) that "people actually are happier when they make more money." Really? No shit, Sherlock?? Alert the media. Whoops. This study was done by CBS News, so I guess they've already been alerted.

Meanwhile, a point made in that study, and elsewhere, is that above a certain level of income, happiness levels off. In other words, if you have enough money to fulfill your basic (and not so basic) needs, then you're happier than if you're always worried about money. But if you're rich, whatever that means these days, you probably won't be happier if you become richer, or even super-rich. That would be the .01 per cent of the population, which the hapless siblings of the disgustingly rich Roy clan inhabit in the show.

Personally, I love Succession, not to gloat about the "poor little rich girl' (and boys) in all the episodes, but because the writing is amazing and so are the actors, some of whom are British and "do" American so well. The third episode of the last season is so good, I may do a whole blog about it.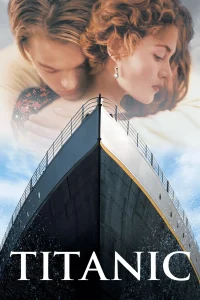 What I didn't love, and I may be the only one in America who didn't, was the movie Titanic. Thought it was overblown and hokey. But what really got to me was the way they portrayed the poor folks down there in steerage laughing and dancing and having a high old time, while the miserable rich gentry in first class were stuck with stodgy companions and oh too elegant manners. Balderdash! Where would you rather be: in steerage or first class? This is not a trick question.

And so, boys and girls, we come back to the question about whether money buys happiness. Not for the Roy sibs, it doesn't, or so it would seem so far. And even in real life, there truly are the miserable rich. Just as there are the miserable poor.
Can you be happy as a poor person? Sure. Many have done it.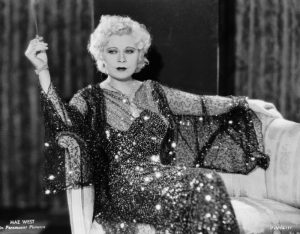 But that quote, often attributed to that great philosopher Mae West, says it best:
"I've been poor and I've been rich, and rich is better."

And that, my friends, is no lie.